What better way to say that you care then by sending one of our decadent chocolate gift baskets. If there is something that most everyone enjoys its chocolate gifts and our chocolate products are made using only the finest ingredients, so they taste like they were created just for you. These gourmet chocolate baskets are the perfect romantic gift, corporate business gift, holiday gift or gift for any occasion.
We deliver a taste of pure chocolate paradise Maitland Chocolate's many deluxe, decadent and exquisitely delicious chocolate gift baskets filled with premium truffles, gourmet chocolates and incredible sweet treats.  We offer many different sizes from small chocolate gift boxes to luxury gourmet baskets.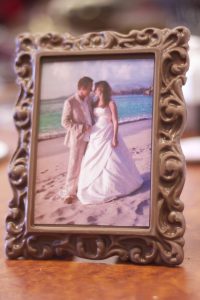 We have some ideas for chocolate gifts or just a gift for yourself to indulge in.  If your in the mood for chocolate the
n get ready for some deliciousness.  How about dripping chocolate covered strawberries to tingle someone's senses? When it's time to indulge in a chocolaty treat, Maitland Chocolate has you covered. That's right, nestled alongside our many fabulously fresh chocolate fruits, gift selections and signature chocolate flavors, we've made sure to include a wonderful assortment of complete chocolaty gift baskets that are perfect for special occasions large and small.
You'll find classic chocolate like the best chocolate truffles in Orlando and beyond.  A whole host of decadent flavors and stunning truffle gift box selections. As well as yummy filled chocolates, gourmet chocolate covered pretzels, sugar-free chocolates and the most incredible assortment of deliciously decadent chocolate gift baskets.
Do you have a special birthday coming up? We have chocolate party favors to compliment your celebration.  For your anniversary we have something extra special for you.  How about edible paper of the two of you on a chocolate frame.  This is only one of the many romantic gifts for every anniversary or wedding that fills your life.  Maitland Chocolate knows that chocolate makes most things better and everyone feel a little better.  We also offer chocolate get well gifts with a gourmet look and feel.  How can you shop for these chocolate gifts? Call our Maitland location or just shop our tasty online chocolate offerings and you'll discover a chocolate gift basket for every occasion.  In addition don't forget to find something for Mom with an extra special Mother's Day gift basket that will be remembered for years to come.
The chocolate gift selection definitely doesn't end there. From seasonal treats that are perfect for gifting during the holidays, to romantic Valentine's Day surprises, we've got plenty of wonderful chocolate presents for special holidays too. So when Christmas comes around remember us for unique and tasty stocking stuffers. And, because any time is the perfect time to get one of our truly deluxe chocolate gift baskets delivered, you'll find a huge assortment of baskets in many shapes sizes and to suit all kinds of budgets. For birthday gifts, our full assortment of chocolate gift baskets, chocolate flavors and different truffles is second to none.  With any of our chocolate gifts we can also provide a sugar free, gluten free option to satisfy your chocolate craving.